Career Opportunities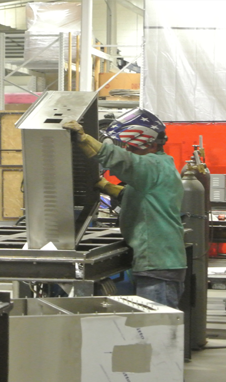 Thermal Product Solutions (TPS) designs and manufactures industrial and laboratory ovens and furnaces, and environmental temperature cycling and stability test chambers. Product brands include Blue M, Gruenberg, Lindberg/MPH, Tenney, and Wisconsin Oven. TPS headquarters are located in New Columbia, Pennsylvania. Lindberg/MPH is located in Riverside, Michigan, and Wisconsin Oven is located in East Troy, Wisconsin.
TPS manufactures both standard and custom equipment which our customers use to create products widely used in everyday life as well as innovative and cutting-edge products that will help to make the world a better place. We service customers in just about every industry, such as aerospace, pharmaceutical, medical, electronics, defense and automotive, just to name a few, and help them to manufacture and/or test their products.
TPS customers get access to a workforce with unparalleled engineering and technical knowledge. Employees are currently spread out over four U.S. locations:
White Deer, PA
Riverside, MI
East Troy, WI
See recent hires from Triangle Tech working at TPS.