Employee Benefits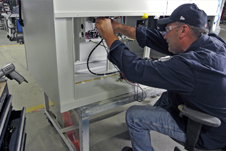 TPS is not only a great place to work, but we also offer an excellent benefits package too! These benefits go above and beyond the typical list offered by many companies today. Employees of TPS can take advantage of the benefits listed below.
We offer great employee benefits at TPS
Work Environment
TPS offers a clean and comfortable working experience in both our offices and production areas in our fully climate controlled facility.
Health Insurance
TPS offers a comprehensive health insurance plan options, including High Deductible Health Plans (HDHP) with Health Savings Account (HSA) options.
Dental & Vision Insurance
Dental and vision coverage allows employees to receive routine dental care, eye exams and glasses at low co-payments or discounts.
Flexible Savings Account (FSA)
TPS employees are offered the opportunity to enroll in flexible spending accounts (FSA) for dependent care and healthcare expenses. FSA accounts are tax-free accounts that can be set up for a calendar year and used to pay for eligible dependent care and/or healthcare expenses. These plans are exempt from state and federal taxes.
401(K) Savings Program
Employees are able to contribute to a 401(k) Savings program with a designated employer match. TPS will make a Safe Harbor match equal to 100% of employee salary deferrals up to 3% of pay, plus 50% of your salary deferrals between 3% and 5% of employee pay. All contributions are vested immediately. Employees who are over the age of 50 are eligible to participate in the catch-up contribution, which increases the annual deferral limit for those who qualify. TPS offers the option of traditional pre-tax contributions, or post-tax Roth contributions.
Employee Assistance Program
Dealing with the pressures of everyday life (family, relationships, work, and finances) can sometimes require professional assistance. The Employee Assistance Program (EAP) provides a resource for TPS employees and their families to improve and maintain their physical and emotional well-being through free resources or professional counseling.
Paid Life Insurance and Disability Policies
TPS offers company provided basic life insurance and A&DD. Employees can opt to purchase additional supplemental insurance. TPS also offers paid Short Term Disability (STD) for all employees. Employees can elect to purchase Long Term Disability (LTD) insurance and Accident and Critical Illness insurances.
Paid Vacation
TPS offers a generous paid vacation program, with two weeks of vacation accrued available after one full year of employment.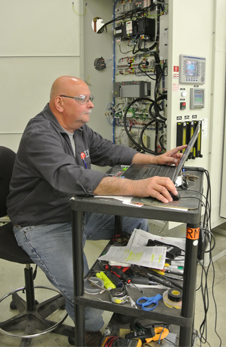 13 Paid Holidays Per Year
We offer both company holidays as well as floating holidays that employees can take at their discretion.
Education Assistance
Educational Assistance provides financial support to employees who want to further their education and enhance their skills in a field related to their position at TPS. Reimbursement of up to $5,250 per calendar year is available to cover tuition costs (including books), and professional license fees.
Employee Referral Program
TPS is always looking to hire great people. Sometimes it is our employees who bring us the best job candidates, so as an incentive to bring new employees to TPS, we will award employees who refer a friend or relative $500 for a current job opening.
We have fun at work and take time to recognize and reward top contributors at TPS
Rewards & Recognition
We value our employees and look for ways to have fun while we work hard!
Employees at TPS can earn wooden nickels for their excellent performance. Nickels can be used to spin the prize wheel to win one of many great prizes including gift certificates, plus a full and half day of paid time off.

Service Awards begin at five years of service and in five year increments thereafter. Employees receive a monetary award for each milestone anniversary, a certificate and a catered luncheon with the management team.

We celebrate team member's success by posting customer comments on our internal bulletin boards and intranet site.
Employee Events
We look for ways to have fun together as a team!
TPS hosts an annual Christmas luncheon and summer event for employees.
We have an annual health fair and wellness week each spring.
New hires and interns are invited to an annual night at the ballfield with the Williamsport Crosscutters.
Plus other fun events are being added throughout the year.
Work Attire
The office dress code is business casual, with jeans permitted on Fridays. Production employees are provided with company provided work shirts and laundry service. These shirts can be worn with pants or jeans, steel toe boots or shoes. Shorts are not permitted.
We promote working safely each and every day at TPS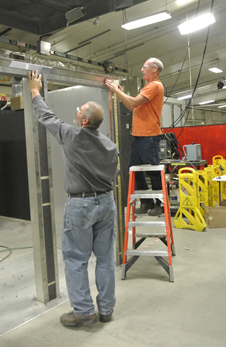 Safety Shoe and Prescription Safety Glasses Allowances
TPS provides generous allowances for required PPE to assist employees with working safely.