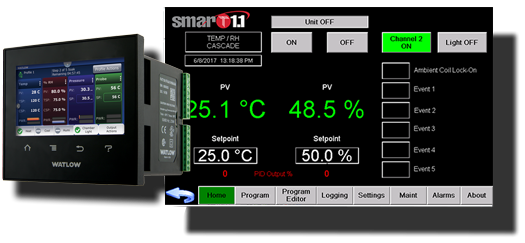 Controllers Are Just The Start
Is your thermal processing limited by the constraints of an off-the-shelf controller? Break out of the box and take control with a TPS custom controller-interface solution.
Control What's Inside
Humidity

Temperature

Vacuum

Vibration

Altitude

Cycling

Steady State

Shock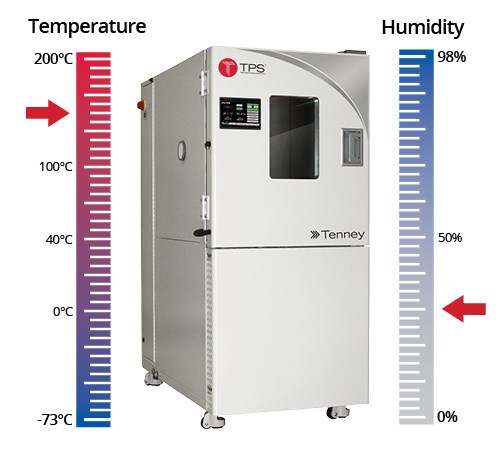 Mission: Control.
Your thermal processing is only as good as the process controls that direct and monitor it. TPS Thermal Product Solutions offers the most advanced controls available for our custom industrial ovens, lab ovens, furnaces, and test chambers. We also offer complete custom programming and design of controller software tailored to meet your specific needs. Contact our EDS (Engineering Design Solutions) to get started.
Custom programming and design options for your controller software
Custom interfaces
Custom software
Recipe management
Data acquisition
Real-time workflow
Secure remote access
Networked, web-ready monitoring
Repeatability and validation
Ease of use and training
Upgradeability
Standards compliance
THE GRUENBERG FOCUS THERMAL PROCESSING CONTROL SYSTEM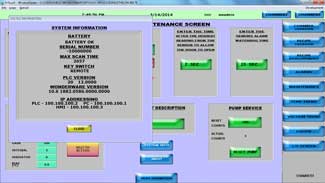 All Gruenberg composite-curing ovens are now available with the Gruenberg FOCUS™ thermal processing control system.

Choose from three levels of control systems to meet your composite-curing needs –




InFOCUS -- featuring a Yokogawa Single Set Point UT 150 UP 55A Controller




SharpFOCUS -- AB PanelView with Compact Logix; full control with PLC temperature air control and full control of optional vacuum systems; simplified batch reports sent to a printer; data storage in a .csv file




SmartFOCUS – Supervisory Control and Data Acquisition (SCADA) package, offering historical data retrieval and high-end batch reporting with customizable options, including recipe, part-assignment, alarm, graphical, and audit reporting
Get Smart Results with the TPS Smart 1.1 Process Controller
Smart 1.1 Has Your Recipe for Success
Windows-based, programmable-logic controller (PLC) with the cost effectiveness of a PLC and flexibility of Windows
Smart, touch-screen navigation; smart-data logging and trending; smart and intuitive alarms; and smart and easy programming
WVGA 800 x 480 high-resolution, graphical touch screen; 32-bit RISC 400 MHz CPU
4GB flash storage, capable of storing up to 100 profiles with 100 steps each
Communicates in real time, providing remote access via smartphone, tablet, etc., with Internet connection and VNC application
System can run in single-set point or programmed mode.
Test-data retrieval and profile-data transfer/sharing through local, USB flash drive.
Individual PID control loops allow for precise process control
TPS Controller Team
Our expert team of engineers, technicians, and product specialists is here to help you select your controller solution. Contact a member of our Controller Team to find the standard or custom solution that's right for your application.
GET STARTED
Contact our Controller Team

Phone: (800) 586-2473
or: (570) 538-7200
Fax: (570) 586-7321
Email:

[email protected]



Or fill out the Online Quote form