Working at TPS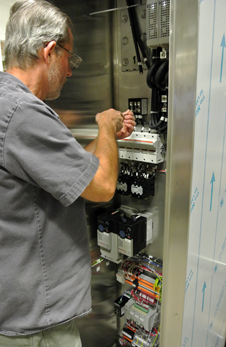 Do you want more than just a job? If you are looking for a great career opportunity you've come to the right place! We are currently hiring and seeking talented individuals to join our growing team! We offer competitive wages, a great benefit package plus the ability to grow and learn new things!
Thermal Product Solutions is a leader in thermal processing products and test solutions. TPS designs and manufactures industrial and laboratory ovens and furnaces, and environmental temperature cycling and stability test chambers. The product brands we manufacture at the Pennsylvania facility include Blue M, Gruenberg, Tenney, and Lunaire.
We work with customers in just about every industry, such as aerospace, pharmaceutical, medical, electronics, defense and automotive, just to name a few, and help them to manufacture and/or test their products. TPS manufactures both standard and custom equipment which our customers use to create products widely used in everyday life as well as innovative and cutting-edge products that will help to make the world a better place.
Interested in working at TPS? We have a great team of employees who benefit from:
A competitive salary and benefits package

excellent working conditions with a clean, climate controlled production environment (cool in the summer, warm in the winter)

a goal oriented onboarding process with mentoring as well as annual goals

annual and mid-year performance reviews

a strong safety culture

job growth opportunities with the ability to grow current skills or learn brand new skills

a tuition assistance program and ongoing employee training opportunities

a focus on Lean manufacturing

employee rewards and recognition opportunities, including milestone service awards, employee lunches, picnics and other events

a company provided apparel program with laundry service for production and field service employees