Refurbished Ovens & Chambers
High Quality Refurbished Equipment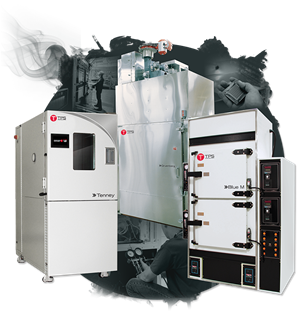 In 2004, Thermal Product Solutions (TPS) recognized that the industry lacked a source for high quality used and refurbished environmental chambers. Sure, there are many sellers of TPS used and refurbished equipment, but the quality of this equipment was not up to par with our expectations. For this reason TPS decided that it was time to enter the refurbished equipment market.
What started with a desire to service our smaller and short notice customers has grown to make us a major player in the refurbished environmental equipment market. You may ask how we have grown so quickly and gained such a popular following. We believe that there are many reasons for our success. Among them:
TPS is not simply a company who refurbishes equipment; we're the manufacturer. Many years of knowledge and expertise go into each chamber we work on. This same knowledge and expertise goes into every chamber that we refurbish.


We use high quality OEM parts and components - You will not see a TPS refurbished piece of equipment with a non-supported controller, or with a controller that is not designed to be used in the piece of equipment that you are buying.


Skilled Craftsmen - Each refurbished unit is serviced by a Technician with many years of experience. Our Refurbish Team encompasses years of experience in the building and repairing of TPS environmental chambers.


We support our equipment - TPS maintains a team of highly qualified Technical Service Representatives, Parts Representatives, and Engineering staff. These resources are just a phone call away and are available to assist with any problems with refurbished environmental chambers.
Warranty - TPS proudly backs the quality of our refurbished equipment with an unprecedented 1 year onsite warranty that covers both parts and labor (for standard TPS models). TPS is the only one in the industry to stand behind their refurbished equipment with such an extensive warranty. You can buy one of our refurbished units with the confidence that you are getting the same warranty as we offer on our new equipment. This is just another example of our commitment to be your one source for all of your thermal processing needs.