Think : Thermal : End-Of-The-Year Recap: Looking Back on 2016
Posted on December 27, 2016 in Blog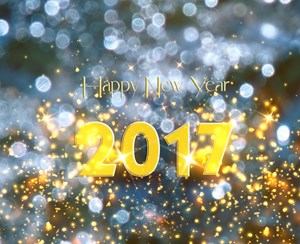 As 2016 draws to a close, we look back on the year and celebrate some of the changes and accomplishments that will help us serve you, our customers, better than ever before. From our appearances at several major trade shows to our commitment to education and the launch of our latest facility, here's what we've been up to this year:
2016 Highlights from our Blog
We've Grown – The Reveal of our New West Coast Facility
In the biggest news of the year, we opened a location on the West Coast (Baker Furnace). This expansion is designed to better serve the needs of our customers in the area and make it easier and less expensive for them to get the products they need. Our new facility will reduce freight costs and shipping times and make it easier and more convenient for our customers – no more waiting for product to ship from the Midwest or worrying about the high cost of transporting your order from our main facility.
Cultivating a Community Growth and Education
Our internship program is designed to offer students and young people the opportunity to earn while they learn and to pick up the valuable skills they'll need to secure a job in the future. Our innovative program spans several fields and highlights some of the most in-demand skills in manufacturing. We have partnered with local colleges and trade schools to provide paid internship in a variety of areas, from engineering to assembly and welding. Our internship opportunities are designed to give many students the skills and abilities they need to thrive in a competitive marketplace and allow us to give back to our communities.
Conference and Trade Show Appearances
We headed to several important industry conferences and trade shows this year. Attending a show is about more than just boosting awareness of our brand and bringing business to our community. Show attendance allows us to stay at the top of our field and to get insight into the latest trends and innovations driving our industry. This year we visited the Automotive Testing Expo in Michigan, showed off our latest innovations at the annual Turnkey Conference in Maryland and shared valuable information at the American Association for Laboratory Animal Science's annual national meeting. We look forward to another great year of networking and interacting with other top manufacturing businesses in 2017.
Looking Ahead for 2017
As we look forward to 2017, we wish you a wonderful holiday season and renew our commitment to providing you with the best possible product and service in 2017. We'd love to connect on LinkedIn and Twitter as the year draws to a close; we update our pages frequently to help you stay up to date on the industry's latest news, tips and trends.