Think : Thermal : Bringing Together the Leaders in Thermal Processing: The History of TPS - Part 1
Posted on October 01, 2018 in TPS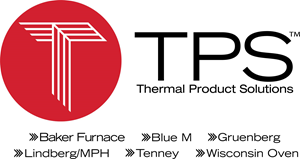 Industry is founded on the idea of growth and expansion. Finding the right balance of the two is what drives success and progress throughout all industries. For most businesses, the path to success is filled with twists and turns as the company evolves over time and the TPS group is no exception. As a collection of brands dating back to 1912, TPS has a rich history that has brought together some of the most recognized brands in thermal processing and environmental testing.
Thermal Product Solutions, LLC (TPS) is a collection of several brands that offer thermal processing and environmental testing equipment. TPS was established in 2003 and at that time included the Blue M, Gruenberg, Lindberg/MPH, Lunaire, and Tenney Environmental brands. The group continued its expansion into the thermal processing industry with the acquisition of Wisconsin Oven in 2015 and Baker Furnace in 2016. Each brand plays a unique and distinctive role in the history of TPS. Lindberg, for example, has roots back to the early 20th Century, when it was founded in New York in 1912 as the Replaceable Heating Elements company.
There have been many changes over the years that have shaped the TPS group into what it is today – a leader in the design and manufacture of industrial, laboratory, and pharmaceutical ovens, heat treat furnaces, non-ferrous melting equipment and environmental testing equipment. So, for this two-part series, we wanted to take you back through some of the twists and turns that brought us to where we are today. To start, we'll focus primarily on the Gruenberg and Blue M brands.
Dating back to the Great Depression, the Gruenberg Oven Company was founded in 1932 and is one of the oldest brands under the TPS umbrella. Today it's known industry wide for its design, engineering, manufacture and after-market support of a comprehensive line of standard and custom pharmaceutical ovens – more specifically pharmaceutical sterilizers, dry heat sterilizers for lab animal science, granulation dryers, and explosion-proof dryers. Gruenberg is among the TPS brands operating out of New Columbia, Pennsylvania.
Blue M was established in 1946 and is a leading manufacturer of industrial and laboratory ovens which are available in bench-top, stacked or cabinet models. In 1978, Blue M was acquired by General Signal Corporation, along with the Lindberg and MPH brands, where it stayed until General Signal was acquired by SPX in 1998.
In 1996, Gruenberg (along with Tenney Environmental) was acquired by United Dominion Industries (UDI). In 2001, SPX acquired UDI, bringing together Gruenberg and Blue M under the SPX umbrella. Two years later in 2003, TPS was formed to include the brands supplying products for thermal processing and environmental testing to create a more defined presence in the industry.
Gruenberg and Blue M are just two of the brands that comprise the TPS group. In the second part of this blog series, we'll dive into the history of Lindberg/MPH, Baker Furnace, Wisconsin Oven and Tenney/Lunaire, which has an interesting connection to the American space program. For more information about TPS products, please visit our website. Also, be sure to follow Thermal Product Solutions on Facebook and LinkedIn. Check back next month for the second part of this two-part blog series.