Think : Thermal : Bringing Together the Leaders in Thermal Processing: The History of TPS - Part 2
Posted on November 27, 2018 in TPS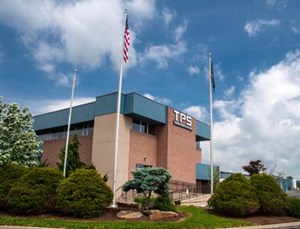 In the previous post, we introduced you to the spectrum of TPS brands, with a focus on Gruenberg and Blue M. In part II of this series, we'll take a closer look at the remaining brands operating under Thermal Product Solutions, including the amazing back story of Tenney/Lunaire.
Dwight Tenney honed his craft manufacturing baking equipment in the 1930s. It was this insight of controlling temperature and humidity that led him to envision the future. With the country immersed in World War II, the government called upon Tenney to use that expertise in controlled environments to create test chambers. In doing so, Tenney was among the pioneers in this new lab testing industry.
On the back side of the war, this pioneering position led Tenney to partner with some of the biggest names in industry, including IBM, RCA, General Electric, Xerox, and the big American automakers.
Tenney's influence reached even further than that. The company took its command of test chambers to new heights, designing facilities for the Gemini and Apollo space missions. Since its origins, the Tenney company thrived on innovation. Along the way, it developed revolutionary ideas such as cascade refrigeration in environmental chambers, the use of cryogenics, and multiple-axis motion.
In 1992, Tenney combined efforts with Lunaire Limited, a collection of companies leading the way in environmental conditioning technology. While Lunaire didn't share the history of Tenney, its ascent to market leader was impressive. Harold L. Lunick started the firm in 1979, the year he purchased Gruenberg Oven. Lunaire Group featured Lunaire Environmental, which served scientific markets, and Lunaire Marine, which focused on climate control technology, such as air conditioning for yachts.
In less than a decade, the Lunaire Group assembled an impressive roster of clients ranging from GE, IBM, DuPont, Westinghouse, Kimberly-Clark, and AT&T, to Harvard, Yale, MIT, the Mayo Clinic, Johns Hopkins, and the Centers for Disease Control and National Institutes of Health. In 1979, Lunaire had a total of 22 employees on staff, and just five years later increased that number to 75.
As you might expect, the synergistic power of Tenney and Lunaire together put them on the forefront of innovation and leadership in the markets they served, allowing each to share expertise and manufacturing capabilities. Even with the massive expansion, Lunaire wanted to keep the companies in Pennsylvania, claiming his appreciation of the work ethic among the people there.
It was also in the late 1970s that Lindberg/MPH was brought into the fold and was combined with Blue M and others under the General Signal Corporation. Lindberg is the oldest of the TPS brands, dating back to its 1912 beginnings as the Replaceable Heating Elements company. MPH came along later, in 1971. The Lindberg/MPH product group includes heat treat furnaces, as well as melting and holding furnaces.
Wisconsin Oven and BakerFurnace are considered the 'newcomers' of the TPS group.
Baker Furnace is based on the West Coast in Brea, California, where it moved into a new 40,000 square-foot facility just last year. Baker Furnace manufactures industrial ovens, heat treat furnaces, and pollution control equipment. The company takes pride in supplying equipment that is used to prevent environmental pollution such as thermal oxidizers which are used to reduce air pollution and liquid waste incinerators that treat liquid waste created from a variety of manufacturing processes.
Wisconsin Oven Corporation began in 1973 and joined TPS in 2015. Wisconsin Oven is an industry leader in the design and manufacture of industrial ovens for markets such as aerospace, automotive, composites and energy to name a few. Wisconsin Oven's commitment to customers and to delivering the "WOW" factor has been a key component in the company's success. Wisconsin Oven believes its people are one way to distinguish themselves from the competition and is determined to leave every client with a WOW experience.
The TPS brands have varied origin stories and have traveled diverse routes to reach 2018, but it's this collection of history, experience, knowledge, and innovation that has created a uniquely suited collection of companies under one name that provide the broadest range of thermal processing solutions in the industry. That's the very definition of synergy, and it's what makes Thermal Product Solutions a market leader in thermal processing and environmental testing solutions.