Think : Thermal : Incubators - An Innovative Way to Accelerate Early Drug Development
Posted on April 11, 2017 in TPS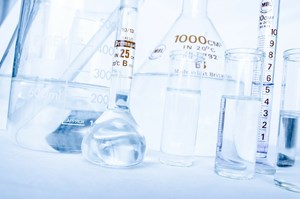 A number of publicly and privately funded research spaces, known as incubators, have sprung up in the last five years. While each of these incubators are basically the same in that they provide scientists with the resources they need to take research from bench to bedside, each incubator is unique.
Pfizer established its incubator, Centers for Therapeutic Innovation (CTI), in 2010. Beginning with an agreement with the University of California, San Francisco, and a pledge of $85 million over five years, CTI now spans several institutions and geographic locations. There are currently 25 to 30 projects in development under CTI, and the incubator now extends to nearly 25 academic and medical institutions, has ties with the National Institutes of Health (NIH), and has international partnerships with scientists in Ireland, Australia and South Korea.
The CTI is like other incubators in that it helps Pfizer tap into science in development outside the company, but it is different in that CTI jointly owns the projects until the drug enters the clinic and generates proof-of-concept while Pfizer maintains the first right of refusal to take over development. This arrangement allows Pfizer to participate in shaping the drug discovery process with a modest investment.
Johnson & Johnson's Innovation Centers, JLABS, takes a slightly different approach. JLABS started in some extra space that J&J had rented to a small biotech, but the incubator now includes more than 140 companies and spans six North American locations. This incubator is different in that there are no strings attached – the small biotechs working in JLAB spaces can take their innovations in any direction they want. Bayer's incubator is unique in that it does not limit its U.S. Science Hubs to academic scientists – biotech entrepreneurs are welcome as well.
Incubators will continue to be a driving force in bringing new drugs to market. These spaces help scientists from academia and small start-ups work in locations they might not otherwise have been able to afford with resources, equipment, and education they might not have had access to in other settings. At the same time, incubators give pharma an easy way to tap into new drugs with minimal investments.
TPS offers a variety of equipment solutions for the pharmaceutical industry. Some of these solutions include pharmaceutical sterilizers, laboratory ovens, lab-animal-science sterilizers, granulation dryers, depyrogenation ovens, and custom pharmaceutical ovens. Our equipment solutions are designed with the laboratory environment in mind. Many of our units are designed to save space and fit within a small footprint. If required our equipment can meet clean room specifications and our experienced design team can customize equipment to meet sizing and temperature requirements for a customer's specific process.