Think : Thermal : Putting Cosmetics to the Test - Why climatic testing is used on cosmetics
Posted on September 16, 2019 in TPS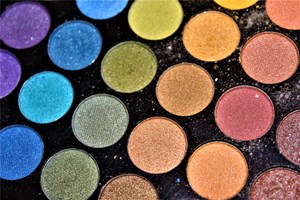 The cosmetics industry is growing and changing rapidly. In fact, market experts predict global cosmetics market will earn $429.8 billion by 2022. A significant increase in disposable incomes, global economic growth, rapidly changing lifestyles, and the rising demands of skin and sun care products spur the growth of this market.
One of the factors driving the growth and change in the cosmetics industry are consumer preferences towards natural herbal and organic beauty products. This rising demand for new and innovative cosmetics has created potential opportunities for manufacturers who can provide products that meet these consumer demands.
In order to rise above competitors within the marketplace and gain high customer ratings, cosmetics must be stable, consistent, and reliable in their coverage, texture, odor, appearance and overall appeal. To appeal to retailers, cosmetics must have a long shelf life and be able to withstand the rigors of transportation and use overtime by the consumer.
Manufacturers spend an extensive amount of time on product development and testing of cosmetics prior to offering them on the market. This allows cosmetics manufacturers to supply safe, effective cosmetics that offer dependable results and reliable consistencies. Manufacturers also test products to establish optimal shelf life and storage conditions.
Improving Consistency and Longevity of Cosmetics
Each cosmetic product is unique, made with different materials and processes. There are a variety of development and testing methods that may be used on a new cosmetic product prior to going to market based on production, materials, and industry regulations. These steps help cosmetics manufacturers ensure that their products meet the intended physical, chemical, and microbiological quality standards. The development cycle of cosmetic products is relatively short to meet the current demands of consumer preferences. To take advantage of the ever-changing market opportunities, cosmetics testing must be streamlined, accurate and cost-effective.
Laboratory ovens are used in the research and development phase. They use a convection heating method which prevents alteration of the material, but the heat is strong enough to dry or cure the product. Lab ovens may also be used for testing the cosmetic product under different temperatures.
Stability testing in a steady state chamber is used to determine the longevity of a cosmetic when the product is stored under appropriate conditions which helps to establish shelf dates. Stability testing also helps manufacturers ensure the product complies with industry standards.
Testing cosmetics in a variety of temperature and humidity conditions in a climatic test chamber simulates environmental conditions which can negatively affect the integrity of cosmetic products. Freeze-thaw testing can expose vulnerabilities in package design and instability of creams associated with temperature changes.
TPS' Role in the Cosmetics Industry
Thermal Product Solutions' family of brands provide both laboratory ovens and environmental test chambers to the cosmetics industry. Blue M lab ovens are commonly used in the research and development phases for processes such as drying, curing, and sterilizing. Lunaire's steady state test chambers are used for long-term material testing on packaged cosmetics in controlled temperature storage. Tenney environmental chambers simulate a wide range of temperature and humidity environments, which makes them ideal for nearly all cosmetic manufacturers and cosmetic testing facilities. For more information on products supplied to the cosmetics industry visit our website www.tpsovens.com. For more information like the above make sure to follow us on Facebook and LinkedIn!