Think : Thermal : What to Expect in 2019
Posted on January 24, 2019 in TPS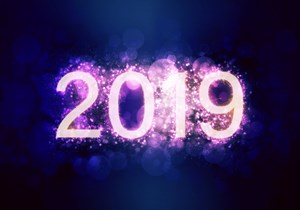 All of us here at Thermal Product Solutions (TPS) are excited for another great year to come in 2019. Just like in 2018, we expect to ship a variety of equipment from our family of brands to industries including aerospace, pharmaceutical, medical devices, automotive, electronics, and many more.
Looking forward to our blog series, in 2019 the topics will still include products and applications that our equipment is used for along with helpful tips for new buyers and repeat customers when selecting equipment, service, and parts. A few examples are: what to consider when selecting a granulation dryer, how universities use laboratory and pharmaceutical ovens, and green initiatives in facility planning. You can also expect to see information on the benefits of rental and refurbished equipment and suggestions on how to minimize down time for equipment maintenance by planning ahead.
We are excited for another year of fantastic growth and innovation at Thermal Product Solutions. Stay connected with what's going on by following us on Facebook and LinkedIn, and also checking back each month for a new blog post.