December 16, 2014
Curing Metal Ingots with Precise Control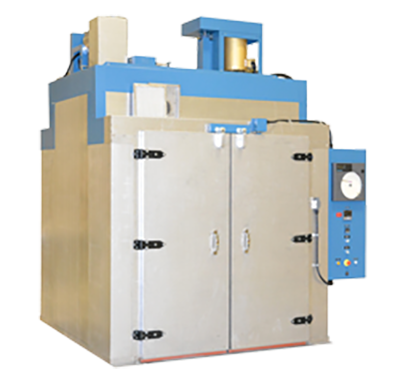 A non-ferrous metal ingot supplier contacted Thermal Product Solutions (TPS) needing an oven to cure large batches of brass, bronze and copper obtained from recycled scrap metal. This process requires precise temperature control for a set period of time and the ability to monitor cooling rates.
We provided them with a custom Gruenberg Silver Select™ Panelized Truck-In Oven with energy-efficient, Incoloy® sheathed, seamless tubular heaters and an efficient horizontal airflow system to ensure a consistent finished product.
Yokogawa UP55A single channel temperature controller facilitates precise temperature control
Allen-Bradley MICRO850 programmable logic controller provides complete process handling
Oven has a temperature range of + 150° F to 650° F and tolerance of +/- 1.5° F.