Think : Thermal : TPS – 2018 Year in Review
Posted on December 17, 2018 in TPS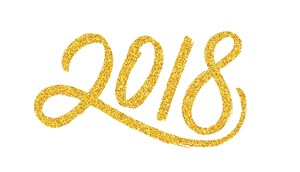 As we put the finishing touches on a great year, we at Thermal Product Solutions (TPS) would like to take a moment to look back upon 2018. A record sales year in 2017 led to tremendous growth and a number of employment opportunities in the skilled trades and engineering fields throughout 2018.
TPS has locations across the country, and our brands include Baker Furnace, Blue M, Gruenberg, Tenney, Lindberg, MPH, and Wisconsin Oven. This collection of brands supplies thermal processing and environmental testing equipment, and we're proud to support the research, aerospace, composites, government, automotive, agriculture, tech industries and many more with our products. In fact, we shipped a total of 1,709 units in 2018.
Testing is an essential part of developing a quality product. It helps manufacturers develop products that are reliable within certain technical standards. Throughout our blog series in 2018, we focused on a number of ways industry professionals use our equipment to manufacture and test many of the products we use every day.
Environmental Testing in The Automotive Industry
Depending on how you count the individual components, a single car can contain up to 30,000 parts. Each of these parts, from gears to latches, must prove to be durable for tens of thousands of miles. State-of-the-art testing helps guarantee quality performance and safety over the entire life of individual components and the assembled product.
The automotive industry uses many types of environmental testing chambers. Tenney, a division of TPS, is a leading supplier of environmental test chambers for many industries, including automotive.
Environmental Testing in The Electronics Industry
When an electronic product is purchased, the expectation is that it will work well, last a long time and not catch on fire. Electronic products go through rigorous testing, often times in a temperature chamber, humidity chamber or steady state test chamber, to ensure they are durable, function properly and meet safety specifications.
Tenney and Lunaire Environmental are leaders in the design and manufacture of environmental temperature cycling and steady state stability test chambers. Their test chambers are used in a multitude of industries.
Altitude Testing in The Aerospace Industry
Aircraft and space vehicles, such as satellites and rockets, endure extreme conditions while in flight. These extreme conditions can cause failure in critical components, which can have catastrophic results. Testing parts for aircraft and space vehicles in an altitude chamber can help manufacturers develop durable parts that operate well during flight, despite the quickly-changing and extreme conditions caused by high altitudes.
Tenney Environmental supplies altitude chambers that replicate the pressure and gas conditions found at various altitudes with the purpose of evaluating a component's response to these environmental changes.
Vacuum Testing in The Aerospace Industry
Product failure can be catastrophic, especially in circumstances when lives are at stake. Transportation at high altitudes can alter the pressure of sealed products, and this pressure changes significantly with every flight. These pressure changes can damage gaskets and electronics, potentially damaging parts and altering performance.
Vacuum testing with vacuum chambers can help prevent product failures by subjecting products to various types of pressure conditions in a safe and controlled setting. Tenney Space Chambers are used to simulate the conditions products will meet in higher altitudes and space travel.
Heading into 2019
TPS has a rich history, dating back to 1912, that has brought together some of the most recognized brands in thermal processing and environmental testing. Our brands have varied origin stories and have traveled diverse routes to reach this point, but it's this collection of history, experience, knowledge, and innovation that has created a uniquely suited collection of companies under one name that provides the broadest range of thermal processing solutions in the industry.
All of us here at Thermal Product Solutions would like to thank all of our customers, business partners, surrounding communities, and our employees that have helped make 2018 another successful year. We wish you a season of joy and health and look forward to continuing our story with you in 2019!